Compile your "down home" recipes and keep them neatly organized
with the help of my recipe card maker. Simply choose a recipe
card graphic, type in your recipe and print!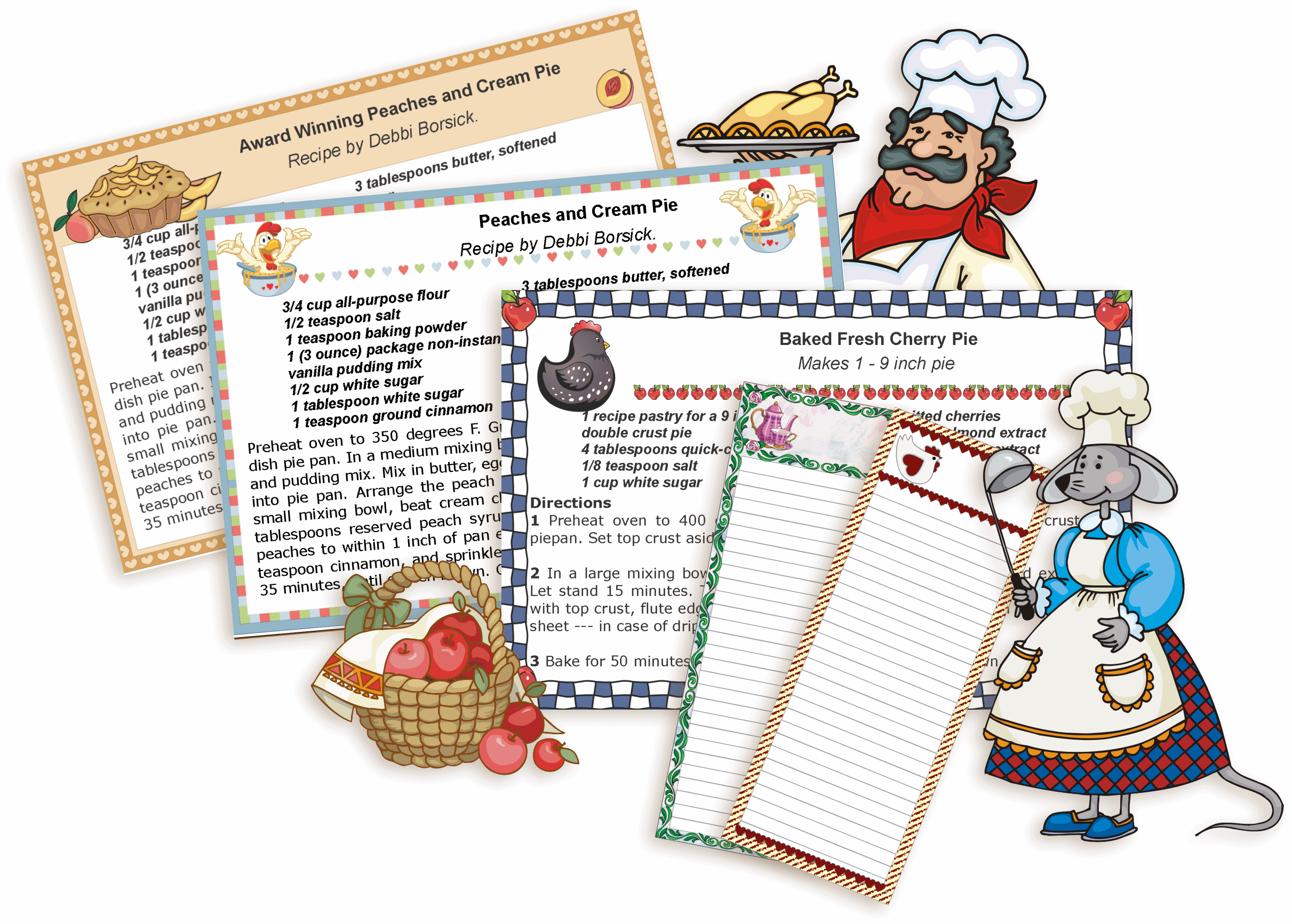 Print as many copies as you want right from the comfort of your home.
For best results use white card stock (8.5"x11") and
trim away the white areas from each card.
Print 3 - 3"x5"; 2 - 4"x6" and 1 - 6"x5" & 8"x6" recipe cards to a page.
SAMPLES
Look below to preview different recipe cards I created in Recipe Maker: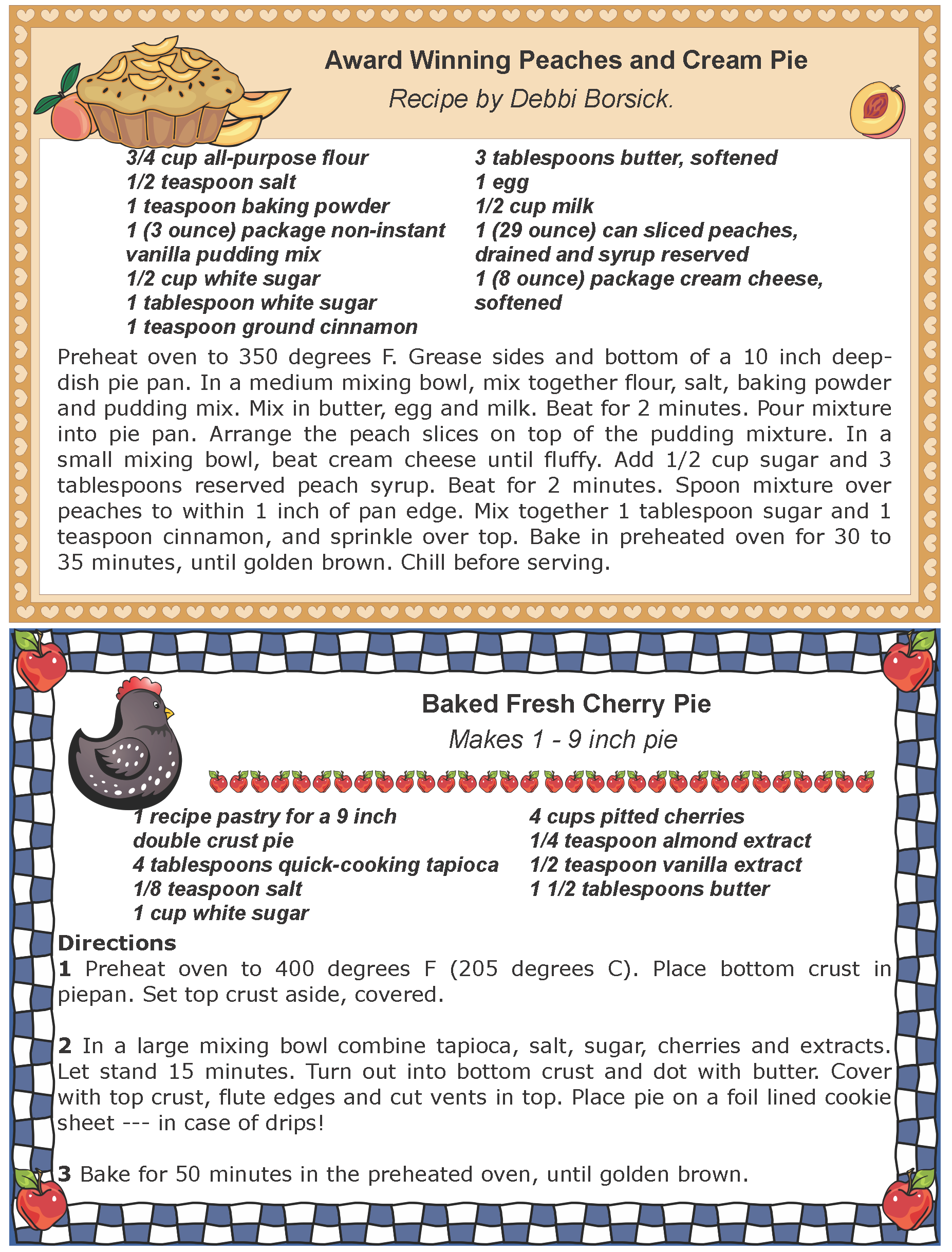 4x6 SAMPLES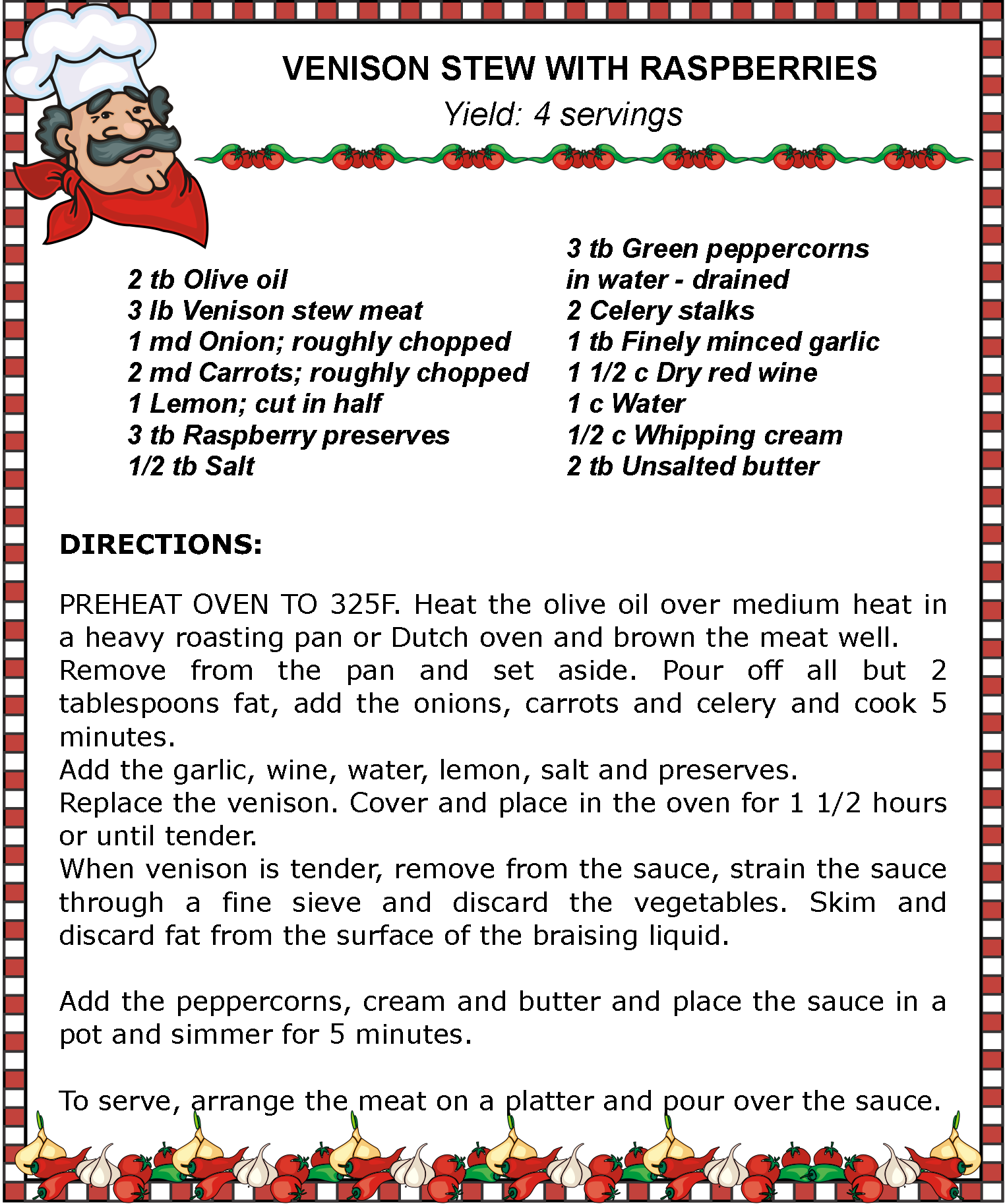 6x5 SAMPLES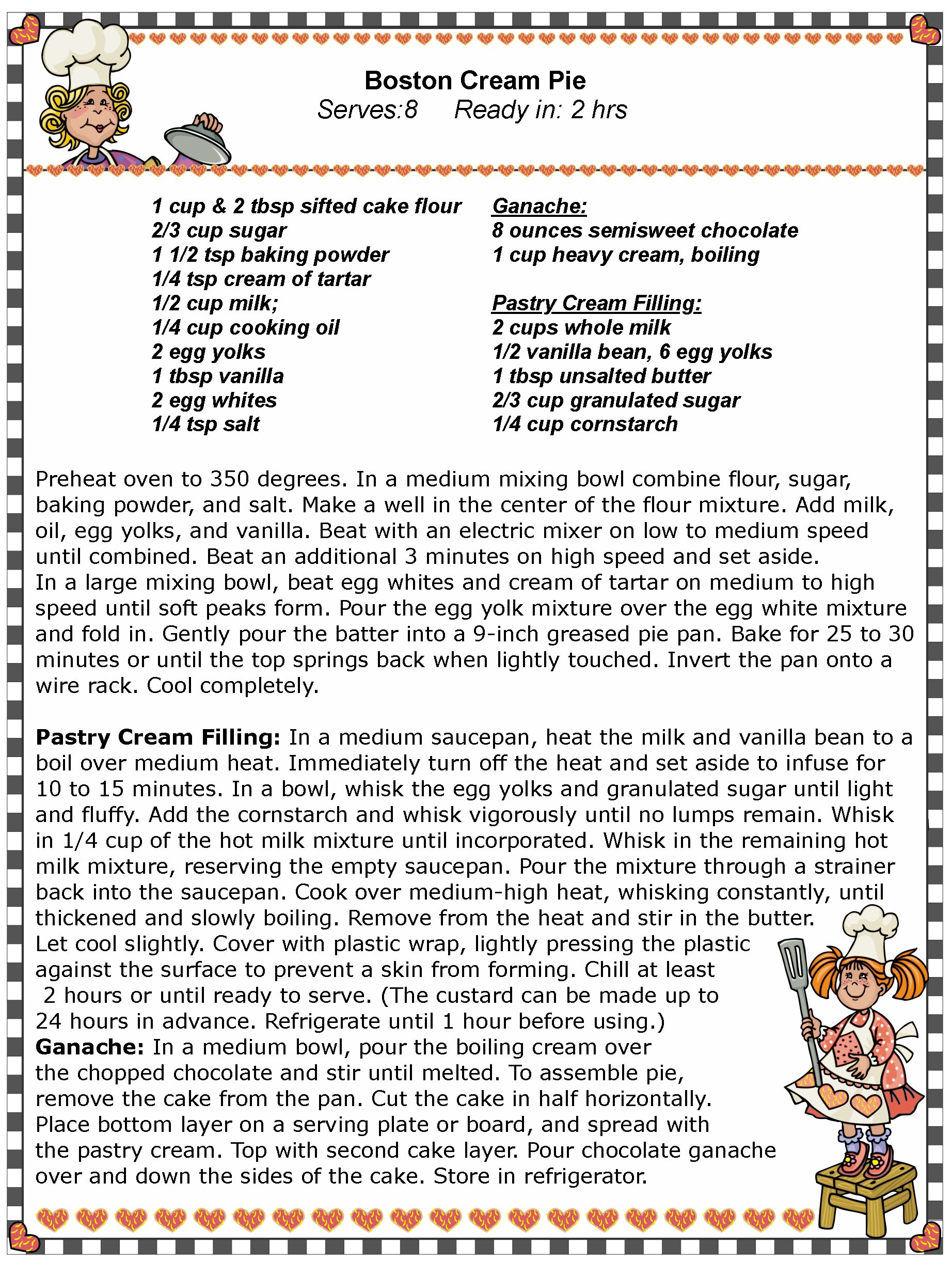 8x6 SAMPLES
As a member, you will have access to:

As a member you gain access to my online recipe maker with a lot of recipe cards, a small number of shopping lists, labels, recipe packets & recipe boxes with dividers and recipe card templates for MS Word or Acrobat Reader.
Joining today gives you access to the special benefits listed below:
✔
400+
4"x6" recipe cards,
✔
400+
3"x5" recipe cards,
✔
200+
5"x6" recipe cards,
✔
200+
6"x8" recipe cards,
✔
100+
shopping lists (
can be personalized
),
✔ packets for recipe cards,
✔ printable recipe boxes,
✔
customizable MS Word templates
.
✔
Click here
to take a deeper look at everything the Recipe Maker offers.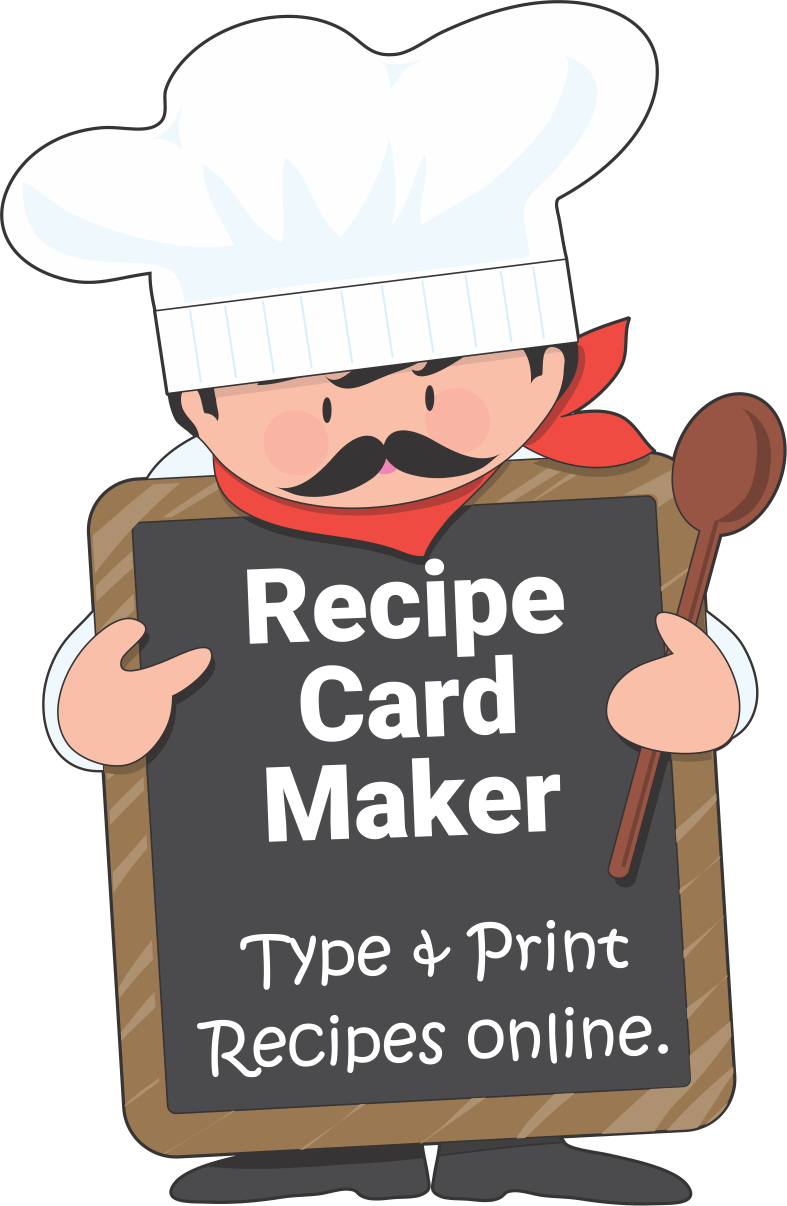 JOIN TODAY!
18 Sample Recipes, slideshow: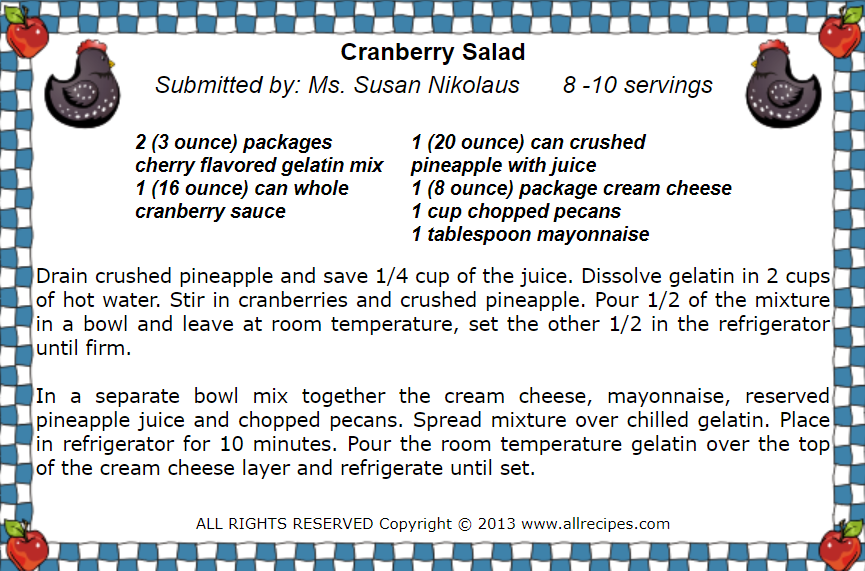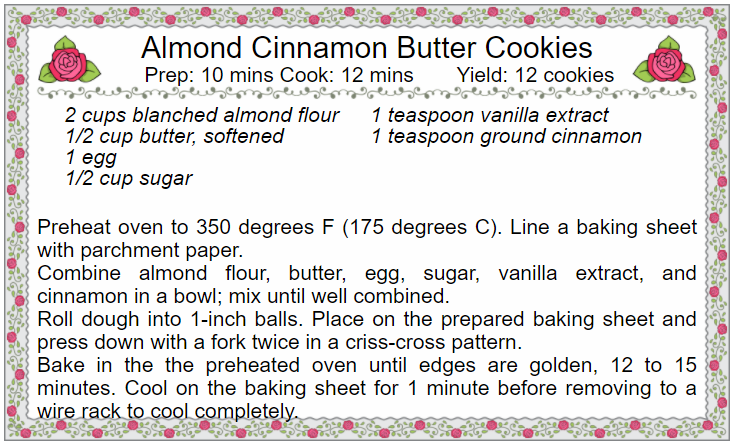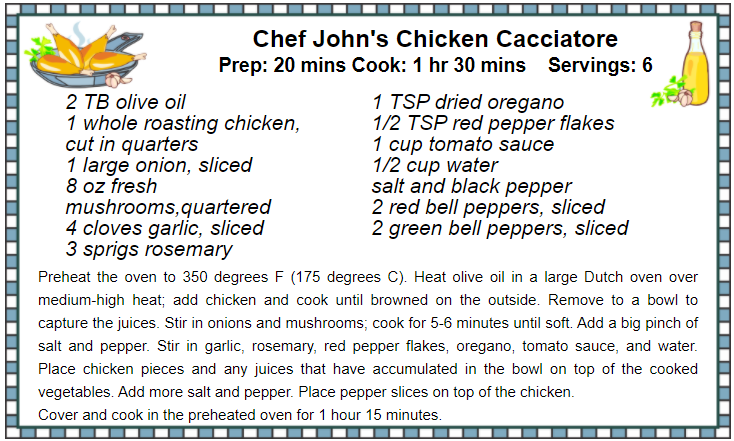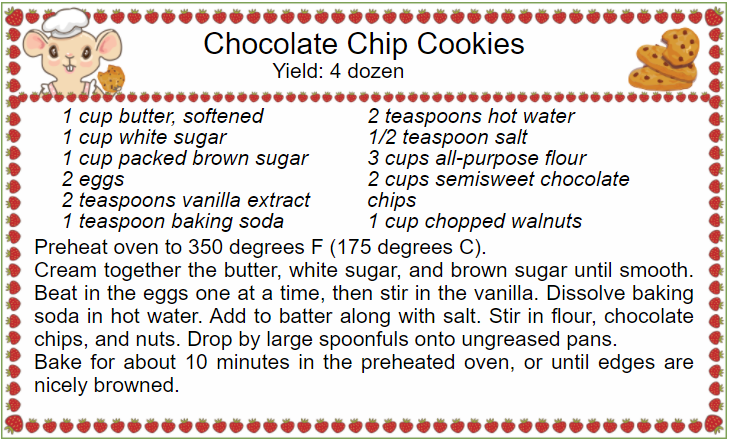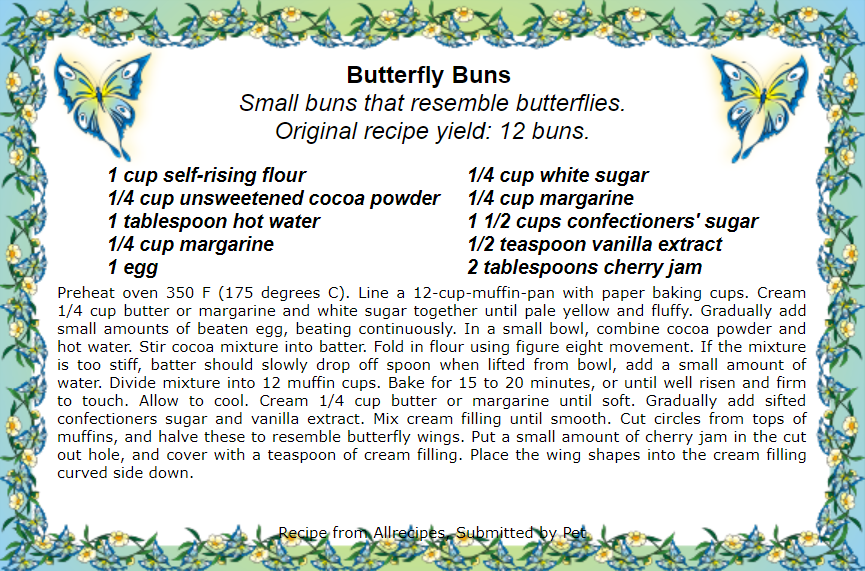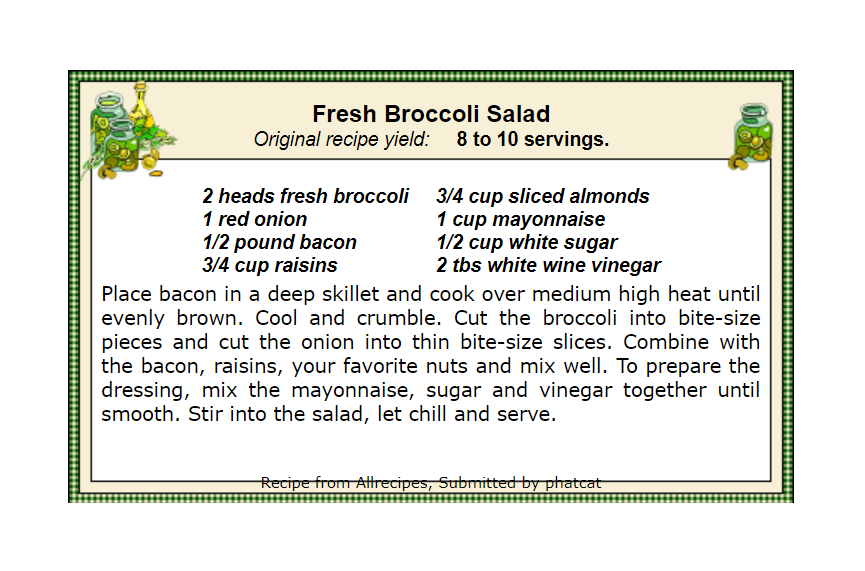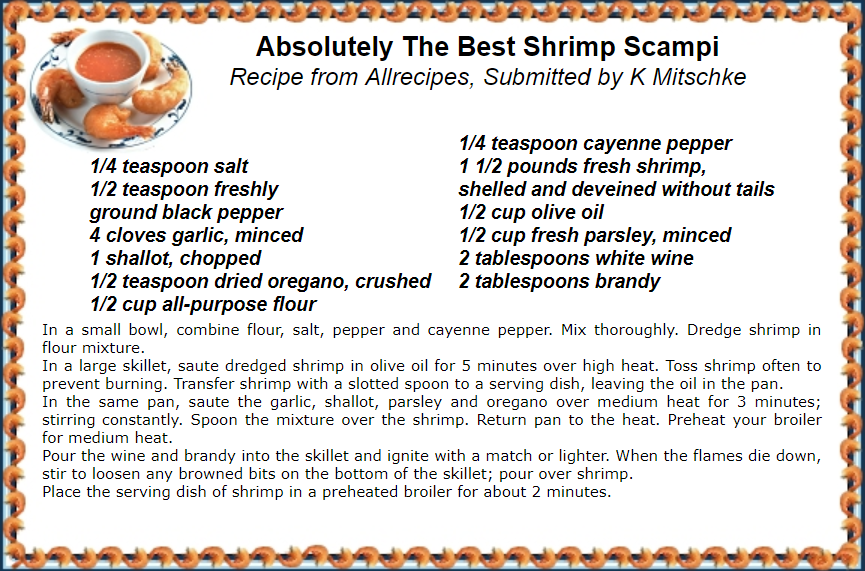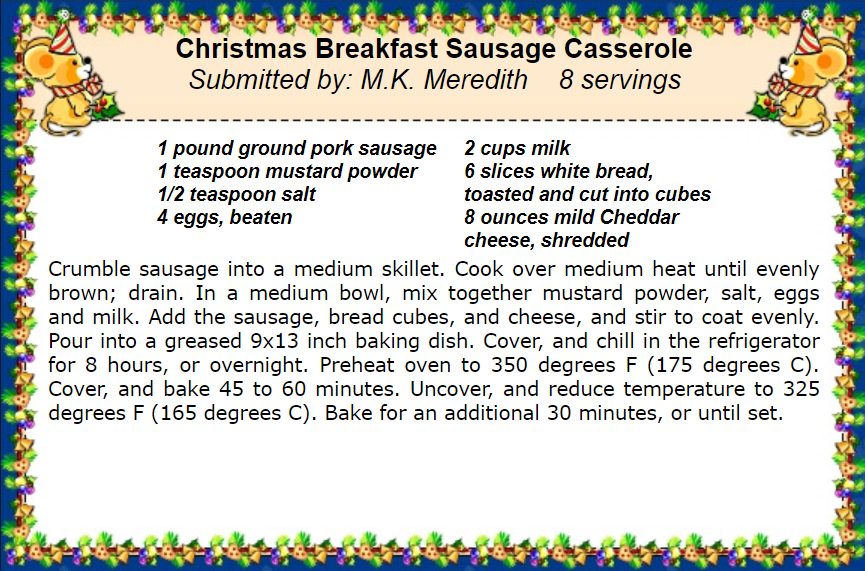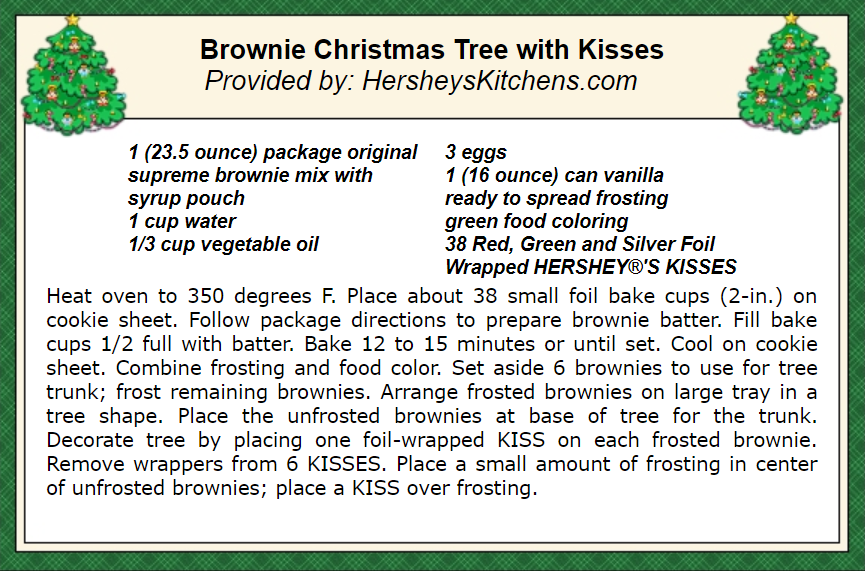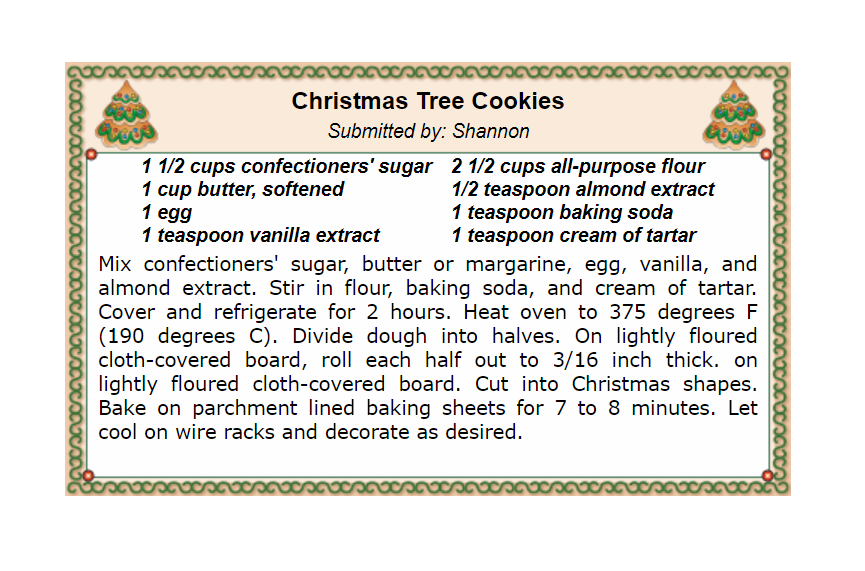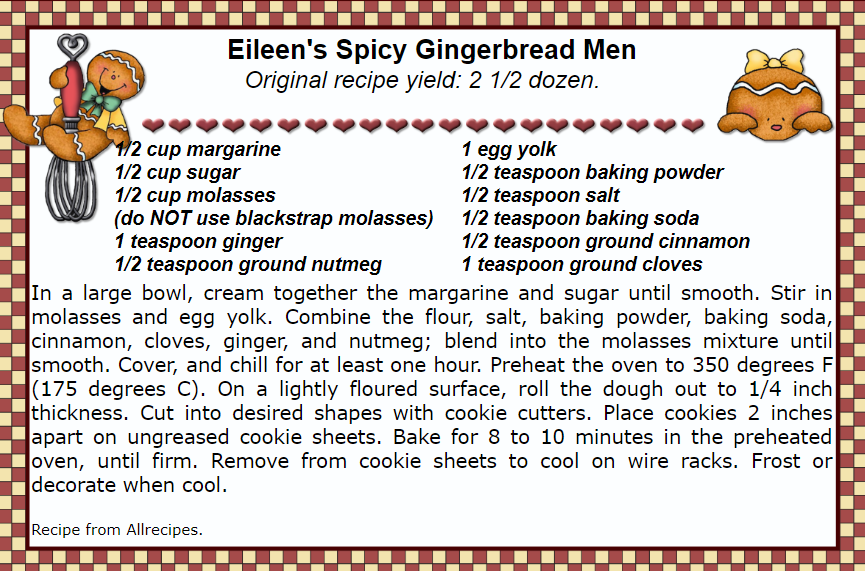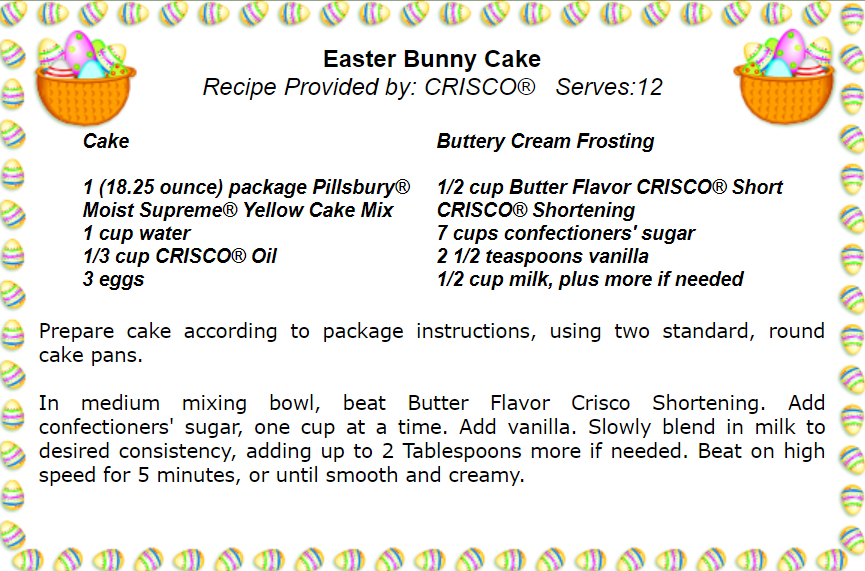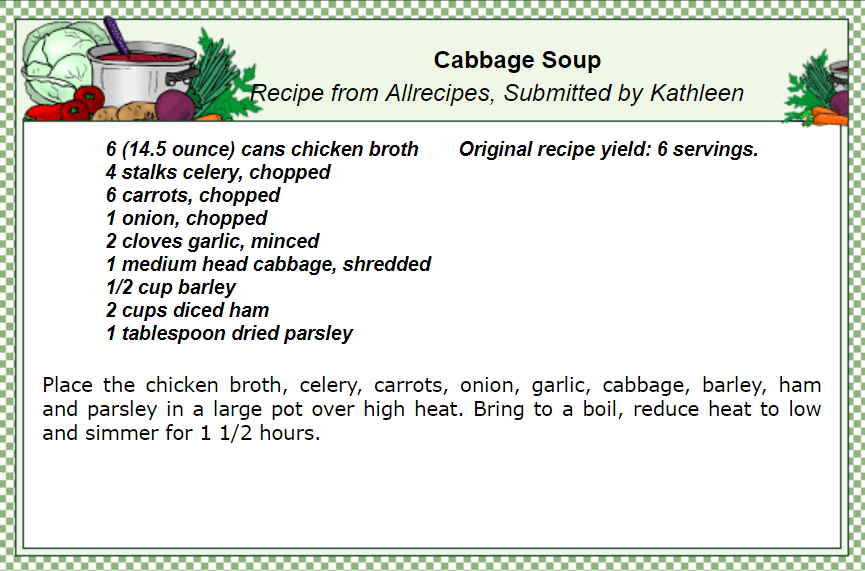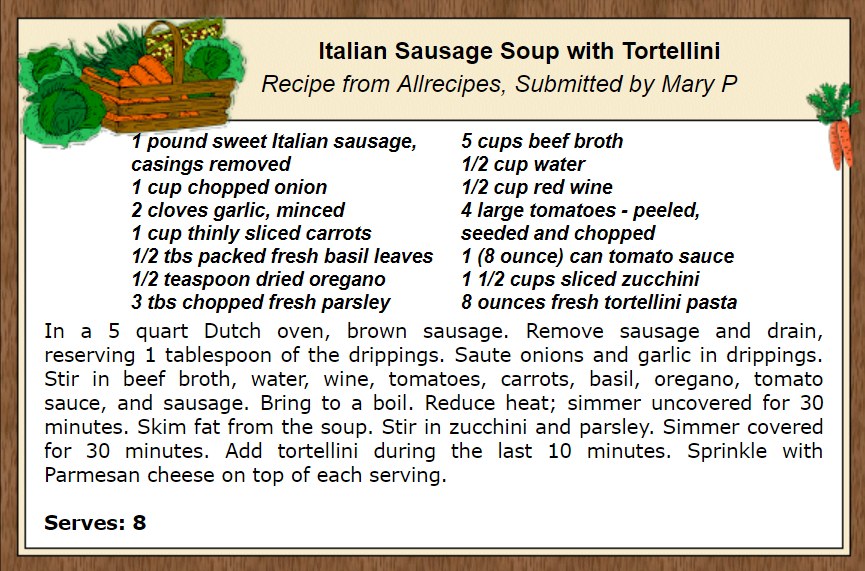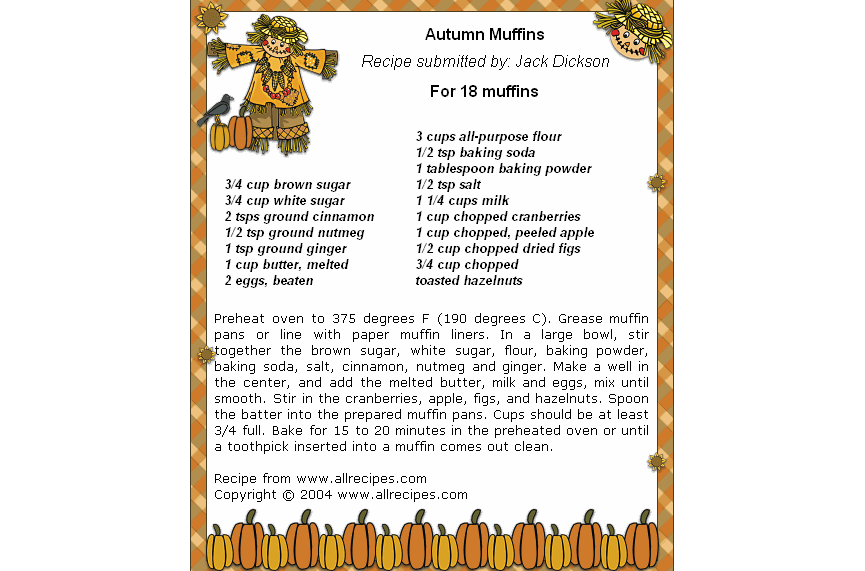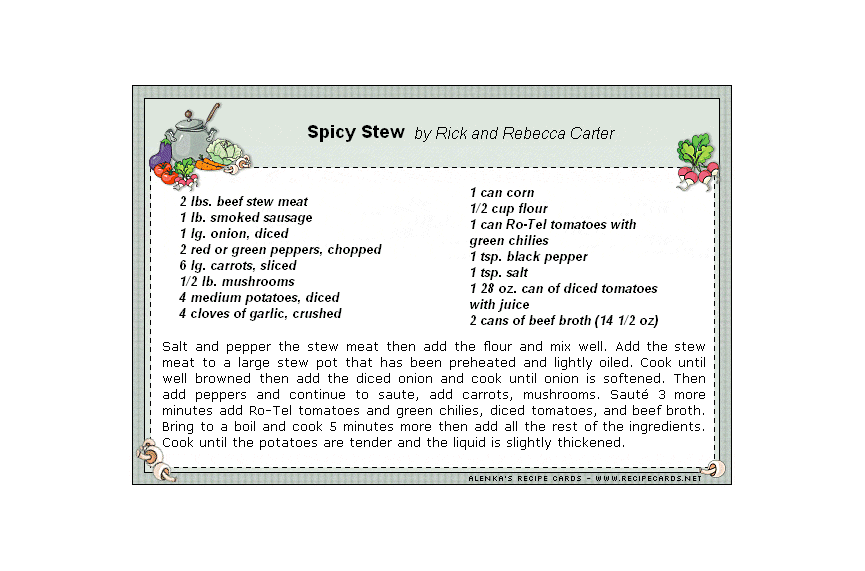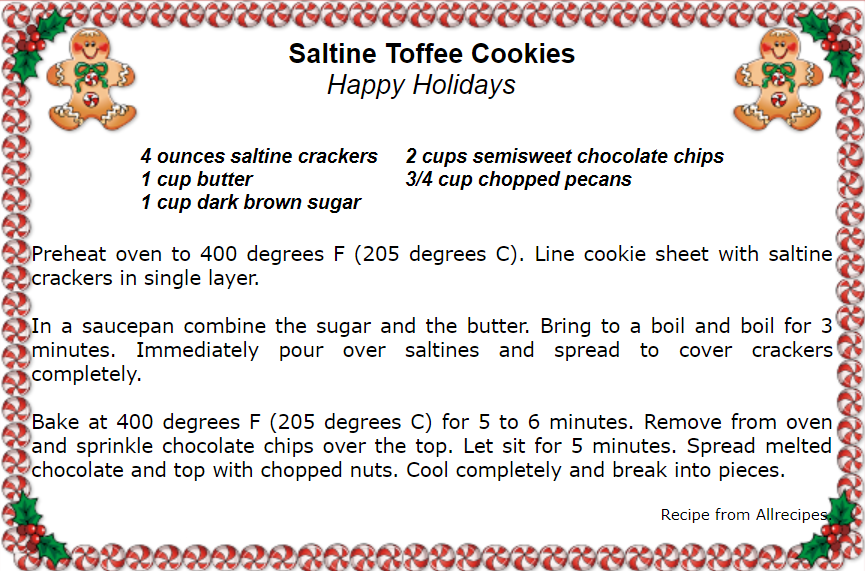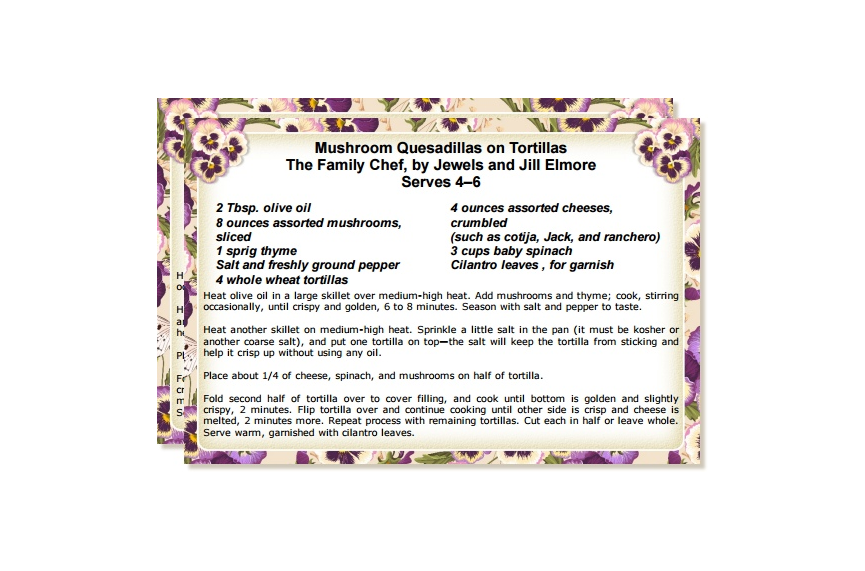 FUN AND EASY TO USE:
- Use your Google Chrome Web Browser
or
- Microsoft Edge or Internet Explorer to create your recipe cards.

- You'll need a printer,
- 8-1/2 x 11" (or A4) regular and card stock paper,
- Scissors, or a paper trimmer, or an X-ACTO knife and Metal edged ruler (optional) PAPER: Use 8.5" x 11" card stock paper to print recipe cards; and standard copy paper for shopping lists.

JOIN TODAY!



1-Month Membership

$9 USD every month


Renews until you cancel.


SAVE $9

3-Month Membership

$18 USD every 3 months

Renews until you cancel.


THE BEST DEAL

1-Year Membership

$59 USD every year

Recipe Maker membership is only $4.92 per month.




Renews until you cancel.


Do you have any questions or concerns? Please contact Alenka.


100% guaranteed safe and secure.
Your payment information is processed securely
with a 256-bit encryption for payment processing. That means it's super safe!

We use PCI compliant payment processor Fastspring for encrypting and processing credit card payments.
REFUND POLICY:
Please note, that refunds of a paid billing cycle, (prorated or otherwise), are not available.
You cannot be refunded for any days / months that are remaining in your current membership period.
Thanks for your attention!
CAN I CANCEL MY MEMBERSHIP?
You can
cancel your membership here
. Once you have cancelled your membership you will still be able to use it for the remaining time that you have already purchased.
WHERE CAN I LOG-IN?
Please,
click here
.
Or click the pink Members Log-in button at the top of each page.
TERMS OF USE:
All files in the Recipe Maker are licensed to you upon purchase under the "Personal Use" License.
Under the personal use license you may use printables in the following ways:
You may use recipe cards and templates to create different types of tangible products.


You may print my recipe cards and templates on paper and sell them, use them for gifts, etc...


You may NOT sell or share digital recipe cards or ebooks (pdf files).
By ordering you agree to our policy and Terms of Use. Please let us know if you have any questions.
♥ ♥ Thanks for looking! ♥ ♥
Visit me on
interest