Personal Planner
Create your personal DIY planner!
This printable kit comes with 2 cover sheets,
Calendar at a Glance and 12 printable forms and two coloring pages
to be used together or separately, based on your needs.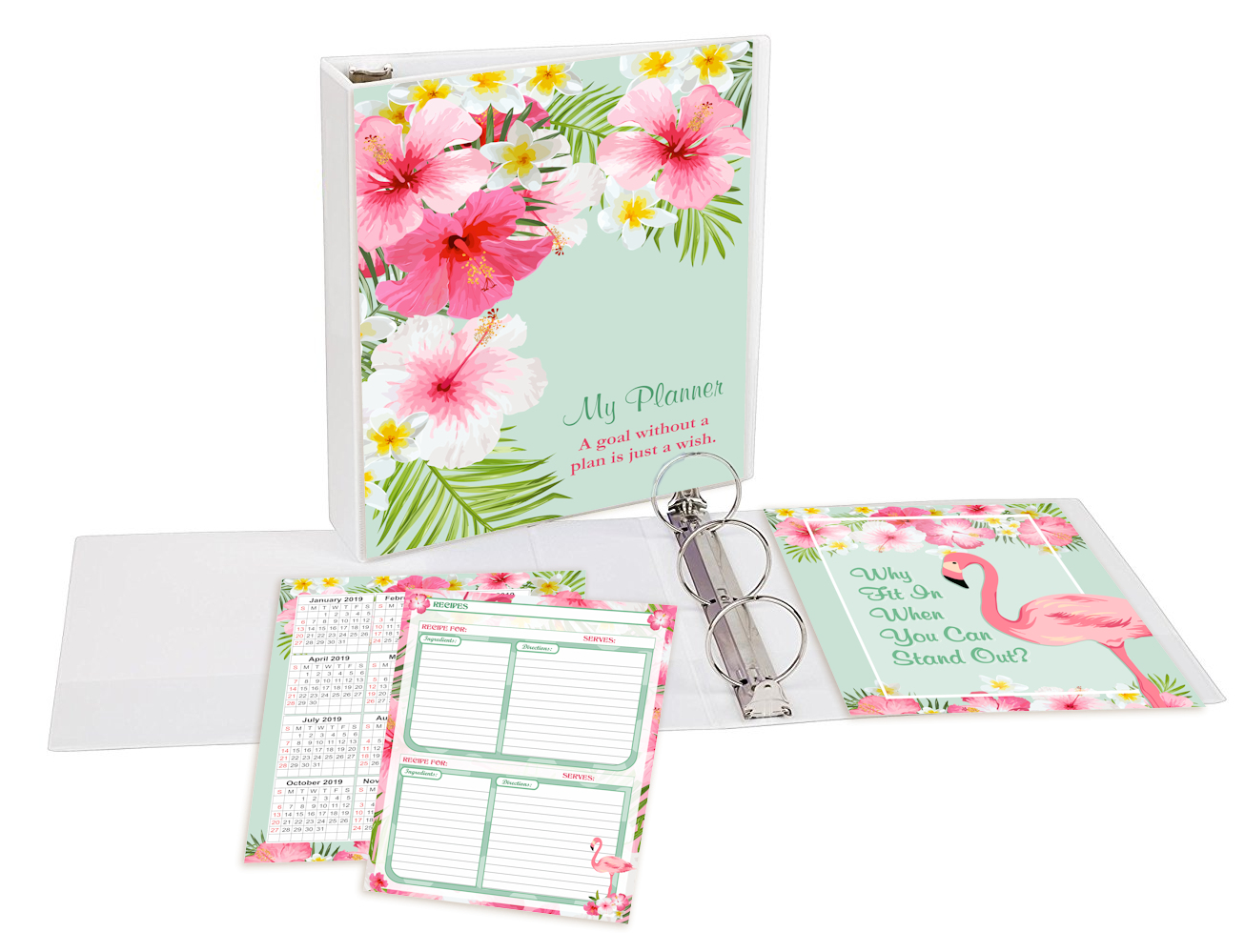 Use it in a homekeeping binder, a 3 ring binder works great!
This makes a great gift anytime of the year.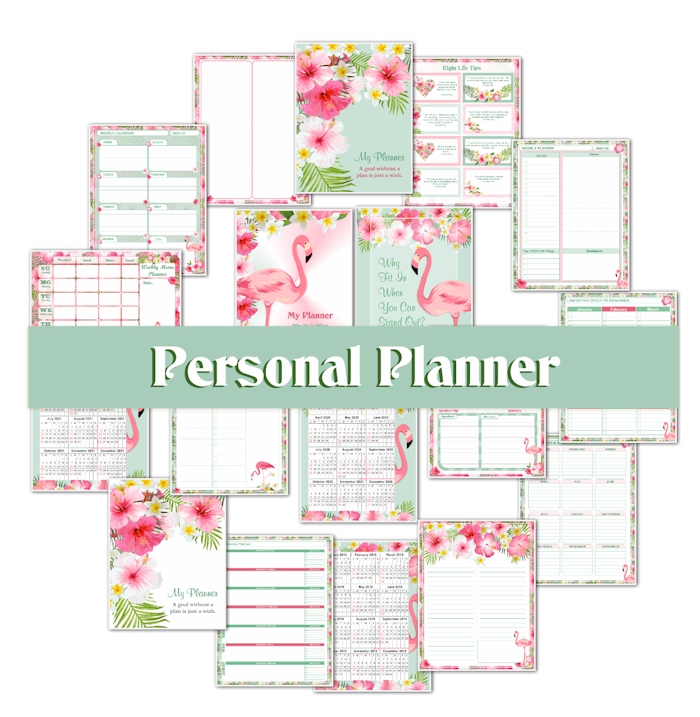 The following forms are included:

- two cover pages for your binder (With text and "Type in your text" options)
- monthly Calendar at a Glance for 2019 - 2021, (Text version only.)
- Lined Weekly Planner (With text and "Type in your text" options)
- Weekly Planner (With text and "Type in your text" options)
- Daily Planner (Tasks, Schedule, Results of the Day, Check List - With text and "Type in your text" options)
- Schedule for the week for a week at a glance (With text and "Type in your text" options)
- Grocery And To-do Lists (With text and "Type in your text" options)
- Errands / Home / Personal Lists (With text and "Type in your text" options)
- Important dates (With text and "Type in your text" options)
- Birthdays and Anniversaries (With text and "Type in your text" options)
- Weekly Menu Planner (With text and "Type in your text" options)
- Recipe Cards (With text and "Type in your text" options)
- Quotes Pages (With text and "Type in your text" options)
- Two Coloring Pages for Adults (Coloring pages are no longer just for kids.
Coloring engages parts of the cerebral cortex while relaxing
the brain's fear center which reduces stress and anxiety.)






Larger View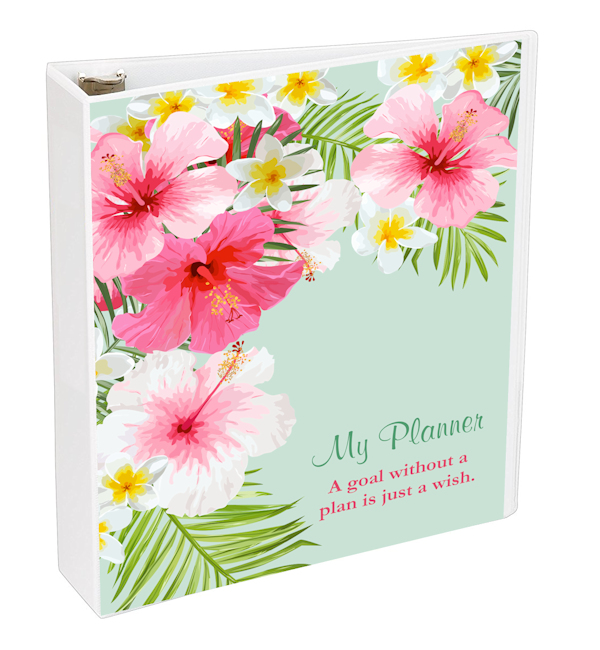 Not a Member yet? Join Today and download this planner right away.
(Follow the "What's New" link.)