Gingerbread house - Gift Bag, Printables
All samples are shown.

This mini includes one gift bag in three different sizes; large, small and medium.I also included large and medium gift bags in black and white for kids to color.

Gift idea - Make a craft kit for kids to color and assemble.
Print all line art pieces on regular card stock. Place the "kit contents" into a large clear plastic bag; add Kids' Scissors with blunt tips for safe cutting, crayons, glue stick and whatever "small" supplies are appropriate for a child. Don't forget to add a card.

Please note: All templates are 200 dpi.





This printables kit is available to members of the Printables Club.



*Members of the Printables Club, Log In Here to Print.
(Click the "What's New" link.)


Not a member yet? Click here to join.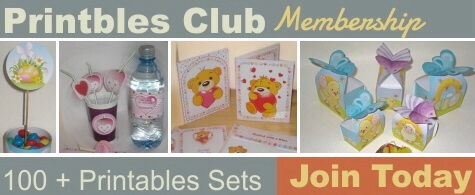 ♥ ♥ Thanks for looking! ♥ ♥
Visit me on
interest