Easter 5, Wrappers

All samples are shown.


The following wrappers are included:

- 1 Microwave Popcorn Wrapper,
- 1 Standard Wrapper,
- 1 Wrapper for KitKat Snack-size candy,
- 1 Wrapper for Rolo's Candy Bars,
- 2 Mini Wrappers.

- 1 Miniature Microwave Popcorn Bag,
- 1 Lollipop Cover.

Sized for 8.5" x 11" letter size.
Printable e-book is also included.
- All pages are pre-configured to print out perfectly. Several pages are editable allowing you to type your personalized message. Simply delete the portion where editable text appears and type your own.
You will need Acrobat Reader to use my E-book.






This printables kit is available to members of the Printables Club.



*Members of the Printables Club, Log In Here to Print.
(Click the "What's New" link.)


Not a member yet? Click here to join.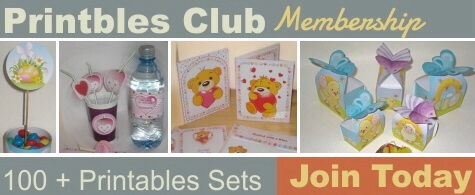 ♥ ♥ Thanks for looking! ♥ ♥
Visit me on
interest